New Facebook Group Offers Great Bargains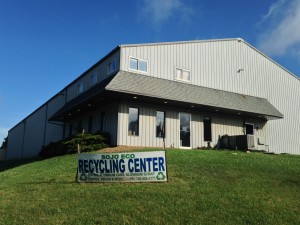 Are you a picker, an upscaler, a rehabber? Do you love antiques, oddities, and a really good bargain? If you are any, or all, of these things we have just what you are looking for. Our Sojo Eco Recycling Center has started a new Facebook group called Sojo Eco Scrap to Treasure where we post info and photos of items which come come into our recycling center, but are just too good to throw in the scrap trailer. We have everything from wrought iron chandeliers to hospital beds, stainless steel flasks to gates and fencing, and much, much more. And, it is all priced to sell!
It's easy to join.
1. Type Sojo Eco Scrap to Treasure in the search bar on your Facebook page.
2. When the group page comes up, just click the Join button.
It is a closed group, so it may take a bit till we approve your request, but then it will just show up in your list of groups. Below are photos of just a few items we have listed.