Founding Values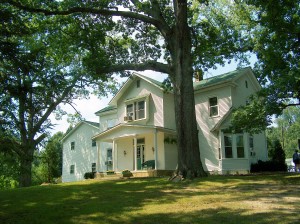 Guiding Principles of Sojourners      
Moral imagination

created and sustains Sojourners.
We strive to be democractic and facilitative in our process.
We are committed to an

asset-based approach

.  We seek to, first and foremost, recognize and build upon the assets of the youth involved in our programs.  We believe that all young people are and can be resources.
Sojourners seeks to be a social change organization that looks for transformative solutions to critical issues. We see positive youth development as a force in changing the long-term economic face of Appalachian Ohio.  We seek to break the cycle of poverty by developing a new generation of Ohioans who are skilled, thoughtful, and engaged citizens.
We have a

long-term commitment

to Appalachian Ohio.  We want long-term, sustained results and realize that such change takes time.
We seek to

serve before we seek to lead

.
We see our future tied to the future of our community and our organizational partners.  We are committed to being

partners and collaborators

with other agencies and organizations that have missions to make Appalachian Ohio a better place to live and work.
We are committed to developing

respectful relationships

with the families of the youth involved in our programs and seek at every avenue to make family members integral partners in our work.
The

public trust

demands that we hold ourselves to the highest legal and ethical standards.  We are

accountable

to the youth and families we serve, the individuals and organizations that support us with funding, and to our larger community as a whole.  Therefore, we are committed to being fiscally responsible and to being reflective practitioners through continuous improvement and learning.  We will regularly communicate our progress to the public.