Generation Now

Staff
Evette Bethel, Director of Generation Now
Ryan Caudill, Case Manager
Fallon Kingery, Direct Services Coordinator Community Outreach and Engagement Worker
Justin Robson, Community Outreach and Engagement Worker
Jennifer Waldron, Case Manager
Matt Yates, Street Outreach Coordinator
Generation Now offers a comprehensive set of runaway and homeless youth programs to young people living in several of the poorest counties in Applachian Ohio. Funded through grants from the U. S. Department of Health and Human Services, Generation Now seeks to break the cycle of generational poverty and homelessness, offering young people secure housing, services and support to help them on their way to productive lives.

Homelessness in Appalachian Ohio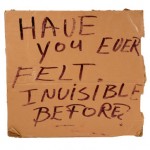 The National Coalition for the Homeless notes that rural homelessness looks different than homelessness in an urban area. In rural areas homeless youth live in cars, campers, barns, or double up with family and friends. Many homeless young people are at an increased risk of sexual abuse, exploitation, or involvement in criminal activity. 
 These "hidden homeless" are often high school dropouts, who don't have jobs or steady incomes. The lack of a job, an education, and a support system creates a volatile situation, and many young men and women make unwise decisions in order to simply put a roof over their heads.
Job training and educational opportunities can give them a chance to break out of poverty, but lack of secure housing keeps them from realizing that goal. The services of Generation Now can provide a safe and stable bridge to young people achieving their goals. 
Safe Place is a national youth outreach program that educates thousands of young people every year about the dangers of running away or trying to resolve difficult, threatening situations on their own. This easily replicated community initiative involves the whole community to provide safe havens and resources for youth in crisis. Safe Place creates a network of "Safe Place locations" – youth friendly businesses, schools, fire stations, libraries, YMCAs and other appropriate public buildings that display the distinctive yellow and black Safe Place sign.  These Safe Place sites extend the doors of the youth emergency shelter or youth service agency throughout the community. Youth are easily able to access immediate help wherever they are.

Street Outreach Program
The Street Outreach Program provides services directly or by collaborating with other agencies. In particular, Sojo Street Reach works closely with other orga­nizations that work to protect and treat young people who have been or are at risk of homelessness, domestic violence, dating violence, sexual abuse or exploi­tation. Street outreach services include the following: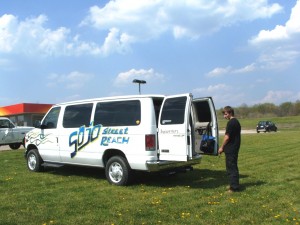 Street-based education and outreach

Access to emergency shelter

Survival aid

Individual assessments

Treatment and counseling

Prevention and education activities

Information and referrals

Crisis intervention

Follow-up support

Transitional Living Program
The Transitional Living Program offers services that are designed to help young people who are homeless make a successful transition to self-sufficient living. Transitional Living services include the following:
Safe, stable living accommodations

Basic life-skill building

Interpersonal skill building

Educational opportunities, such as GED preparation, post-secondary training and vocational education

Assistance in job preparation and attainment

Mental health care

Physical health care
Basic Center Program
This program, which spans Athens, Gallia, Hocking, Jackson,Meigs, Ross, and Vinton counties, works to establish or strengthen community-based programs that meet the immediate needs of runaway and homeless youth and their families. The program provides youth up to age 18 with emergency shelter, food, clothing, counseling and referrals for health care.  Basic Center services include Basic Center services include:
Food, clothing, medical care and other




services that youth need (offered either directly or by referral)

Individual, group and family counseling

Recreation programs; and aftercare

services for youth after they leave the shelter.

Outreach to youth who may need

assistance as well as to public and private agencies that


work with youth and

families.